"Legal Bridge Brasil" was born from the desire of professionals who integrate it to cross borders to better meet the needs of its clients throughout Brazil.
Our objective is to provide LBB´s members with the environment and instruments necessary to make them feel comfortable to operate across the national territory in an efficient way, with access to local expertise of the other members, aiming to cover all national market which increasingly requires faster and tailored services to its needs.
Associated Offices- Memberships
On the map you can locate "Legal Bridge Brasil" members.
Select the bookmark and click to see more details of each member.
LBB, with the objective of maintaining a high standard of quality of services rendered by its members, not only performs detailed evaluation before accepting the membership of those who wish to associate, but also performs regular evaluations and encourages continuous 360º evaluation among its members.
To make your international association, please visit the World Legal Bridge website at the link below.
Mentions and Acknowledgments to Members
Statements
The constitution of LBB was an excellent initiative, as it far exceeds the standard model of corresponding law firms, proving to be more efficient when comparing to law firm which has many branches. The rational is that it …

Read more
The idea of having a group of service providers who work together to better render services to clients was cool!
The proposed solutions reflect the profile of the members …

Read more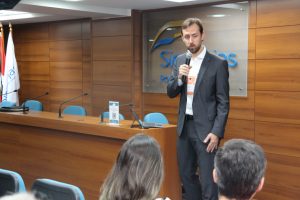 Legal Bridge Brasil
4 de March de 2020